On Saturday, December 12, 2009 I hosted a show talking about human design at an introductory level. I was joined by my co-host who is also a Human Design Specialist, Rev. Ric from http://revric.webs.com/humandesign.htm.
To listen to the show Click HERE.
In the show we talked about these aspects of Human Design.
The history  – where did it come from
What it is made up of –
The Kabbalah, Eastern and Western Astrology, The Chinese I'Ching and
Quantum Physics
Why it will benefit you to understand Human Design
Identify the parts of a Human Design Chart
Talk about the 5 types Manifesting Generator, Generator, Projector, Manifestor and Reflector
Do a mini Human Design reading
Here are some charts that we looked at during the show.
Full Mandala shows I'CHING ring of 64 Gates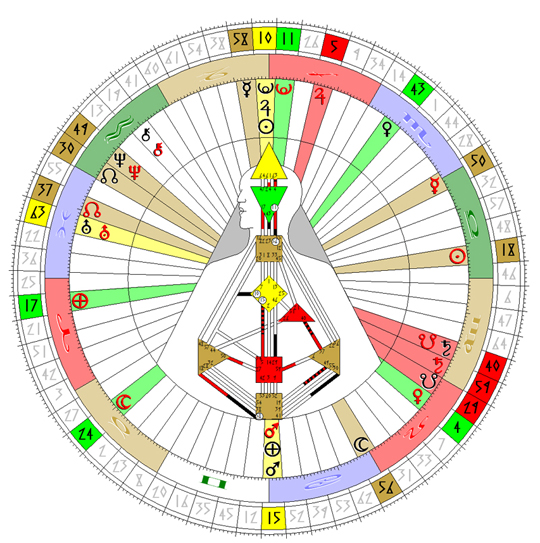 Full Human Design Chart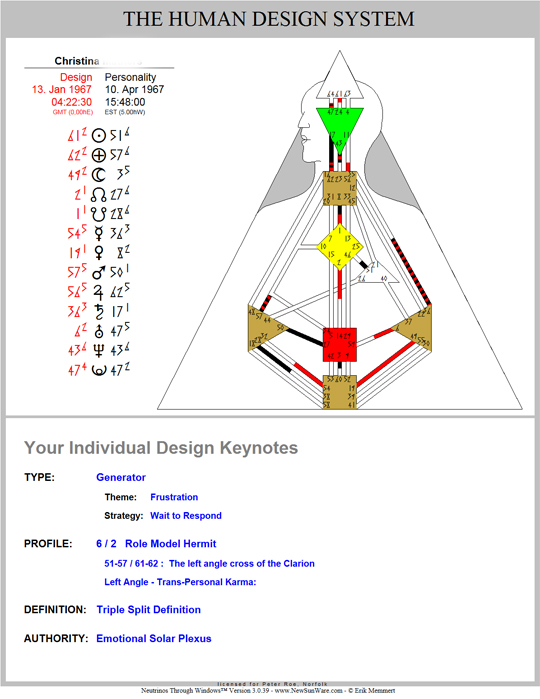 Human Design Body Graph