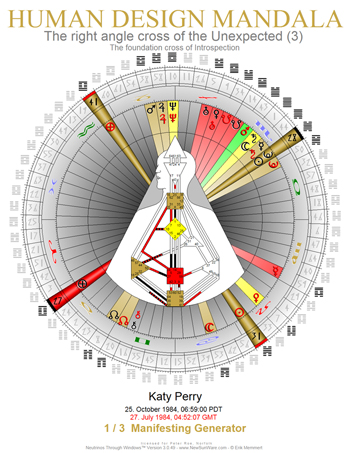 If you are born under the Incarnation cross of the Unexpected you may expect some twists and turns in life. But don't jump to the conclusion that it is all bad. Take a look a singer Katy Perry and all her recent success. She just wrapped up a 122 date concert tour. She has had five #1 singles off her latest album. She married her love, actor Russell Brand last year. Life can be pretty good for the unexpected.
But her success was a more recent twist. Her first album in 2001 was unsuccessful and her second album was never released.
John Belushi's life took a twist that proved fatal. As you may remember, John died of a drug overdose in 1982. Even his death took a few twists. At first it was ruled accidental. Two months later his girlfriend admitted in an interview that she had been with him and given him the lethal dose. The case which had been closed was reopened and she pleaded guilty to involuntary manslaughter and served 15 months in prison.
Barbara Steisand's life has taken twists and turns through a variety of artists venues. She has spent her life acting on Broadway, singing, then acting in movies, returning to Broadway and then back to singing. She has been quite successful at each stop with some down years nestled in between.
So why the twists and turns? The primary driver of the unexpected comes from the gate 28, sometimes called the game player and often referred to as struggle. This an energy of understanding life and it's value. Each phase of one's life can take on a twisting or turning until the real value of that phase clicks into place. Of course the energy of the other 3 gates come into play as well. In Human Design it is all about how the energies come together.
Here are the gate names, the I Ching names, followed by brief descriptions for the 4 gates of the cross of the Unexpected.
Gate 28 – Game Player – Preponderance of the Great – This is an energy that is working it's way through aspects of life trying to get to a deeper meaning with the aspects of the physical reality
Gate 27 – Caring – Nourishing – This is loving energy to care for and sustain the body and life so it can continue on.
Gate 41 – Contraction – Decrease – This is rhythmic expanding energy but in order to fuel the expansion it first needs to contract. This energy can feel like melancholy.
Gate 31 – Leading – Influence – This is the energy to lead and step forward to voice that leadership in certain situations. This is leadership to the cohesive collective.
Here are charts for John Belushi, Katy Perry and Barbara Streisand who were born under the cross of the Unexpected. The four gates of the cross of the Unexpected are circled in blue on the chart for John Belushi.
check out our discussion of this cross on our radio show. Click to Listen.
(Click on any image for Larger version of that image.)