The open throat in Human Design has some amazing powers. But that power often comes with little or no words. This is because the open throat has very limited access to energy. It can't sustain expression that connects with it's targeted audience for an extended time, but it can distill a concept or a feeling with precision and depth in a direct way.
I think this song, "When you say nothing at all" by Alison Krauss sums up the super power very well.
And since I have an open Throat, I will let the sacral powered throat of Alison do my talking!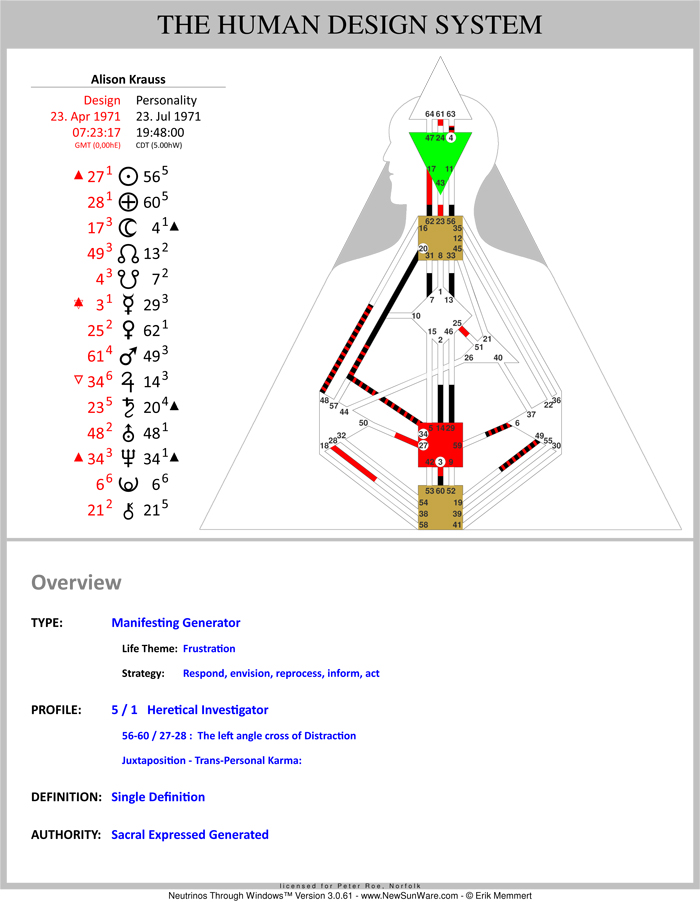 Click to see Alison's full report on her Human Design.
Order your report here.